Research Funding
(2013–present)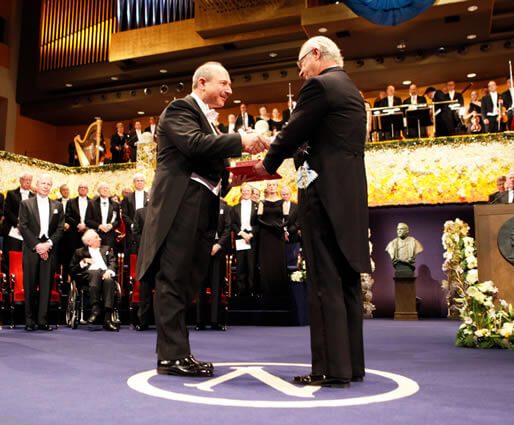 From a first-in-class kidney cancer drug to the development of new surgical and radiation approaches, a uniquely collaborative environment catalyzes transformative research.
Recognized by D CEO Magazine and Dallas Innovates for its innovation and transformational creativity as a finalist for the inaugural 2020 Healthcare Innovation Award.
Bruce Beutler, M.D.
One of only two programs in the country developing the next generation of immunotherapies with a Nobel Prize-winning immunologist.
Expertise Improving Survival
Expertise attested by survival rates that exceed national averages stage for stage.
Recognized with a Leaders in Clinical Excellence Program Award, the Kidney Cancer Program is setting new standards in cancer care.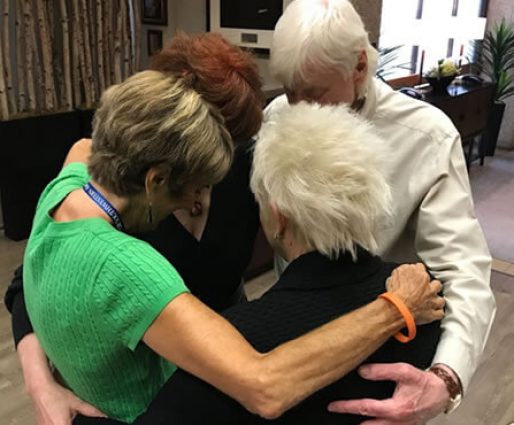 Supportive care and services helping patients navigate the cancer landscape while creating a sense of community.    
Dedicating their time and sharing their experiences, our patient and caregiver volunteers set the tone. 
Dr. Janie Qin receives $1M Frenkel Endowed Scholar Award
Janie Qin, M.D., Assistant Professor of Internal Medicine/Hematology-Oncology and Kidney Cancer Program (KCP) member, was awarded the Eugene P. Frenkel, M.D., Endowed Scholar Award in Clinical Medicine to support the development of novel radiology tests for kidney cancer patients.  
Dr. Qin joined the Simmons Comprehensive Cancer Center and KCP upon completing her fellowship in Hematology and Medical Oncology at the Icahn School of Medicine at Mount Sinai, New York, in September 2021. With the $1 million award, Dr. Qin will be driving the development of new molecular probes to characterize kidney cancer in patients.
Dr. Qin is currently co-principal investigator of two clinical trials evaluating novel radiology probes. A PD-L1 probe seeks to evaluate the expression of this most important checkpoint protein in kidney cancer patients and assess its potential in predicting response to immunotherapy (NCT04006522). A second trial focuses on the evaluation of HIF-2α in tumors (NCT04989959). HIF-2α is the target of belzutifan, an FDA approved drug for the treatment of familial kidney cancer, which was developed by Peloton Therapeutics in the UTSW BioCenter based on lead compounds discovered at UTSW. Previous research by the Brugarolas Lab suggests that HIF-2α levels in tumors may be predictive of response to drugs such as belzutifan. Both studies represent a partnership with  Xiankai Sun, Ph.D., Director of the Cyclotron and Radiochemistry Program, who is synthesizing the probes.
Dr. Qin follows on the footsteps of Hans Hammers, M.D., Ph.D., Associate Professor of Internal Medicine/ Hematology-Oncology, KCP Co-Leader of Immunotherapy, and inaugural recipient of the Frenkel Scholar Award.
"Janie is a most meritorious recipient working on a cutting-edge research area and we are delighted of her selection by the Frenkel Award Committee," said KCP Director, James Brugarolas, M.D., Ph.D. "Awards like this are instrumental in launching the careers of junior faculty and enable us to recruit investigators with the greatest promise."