Research Funding
(2013–present)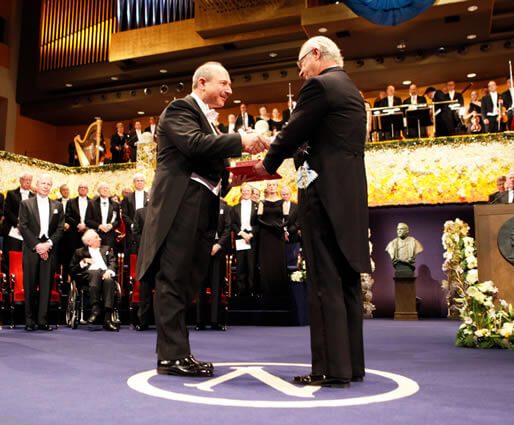 From a first-in-class kidney cancer drug to the development of new surgical and radiation approaches, a uniquely collaborative environment catalyzes transformative research.
Recognized by D CEO Magazine and Dallas Innovates for its innovation and transformational creativity as a finalist for the inaugural 2020 Healthcare Innovation Award.
Bruce Beutler, M.D.
One of only two programs in the country developing the next generation of immunotherapies with a Nobel Prize-winning immunologist.
Expertise Improving Survival
Expertise attested by survival rates that exceed national averages stage for stage.
Recognized with a Leaders in Clinical Excellence Program Award, the Kidney Cancer Program is setting new standards in cancer care.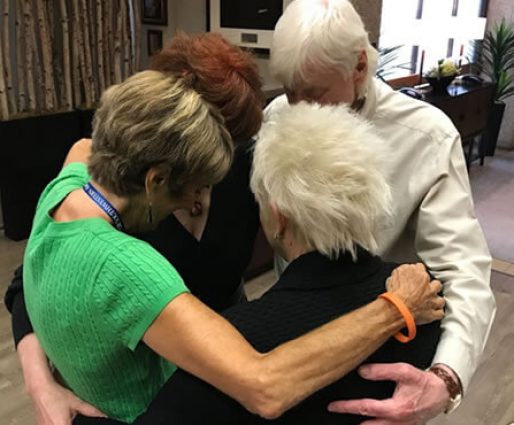 Supportive care and services helping patients navigate the cancer landscape while creating a sense of community.    
Dedicating their time and sharing their experiences, our patient and caregiver volunteers set the tone. 
Higher doses of cabozantinib may offer hope to kidney cancer patients with few other options
Metastatic kidney cancer is largely incurable. Despite the growing landscape of available drugs, most tumors eventually develop resistance, with each successive line of therapy generating progressively lower returns. Some patients eventually run out of options.  Investigators with the  Kidney Cancer Program (KCP) at UT Southwestern's Harold C. Simmons Comprehensive Cancer Center report that increasing the dose of an already FDA-approved medication may benefit some patients.
Cabozantinib (Cabometyx®), is one of the most potent drug therapies currently available for kidney cancer and is administered at 60 mg daily. In a manuscript published today, KCP investigators report that increasing cabozantinib by 30% controlled tumors that had progressed on the drug's conventional dosing. Investigators found that increasing to 80 mg kept kidney cancer under control for up to 2.5 years. 
"This higher dose of cabozantinib is not that different from what is used for thyroid cancer," said Roy Elias, M.D., an author on the report who is a former KCP researcher and is currently a medical oncology fellow at Johns Hopkins Sidney Kimmel Cancer Center.
As part of the study, investigators reached out to 14 leading kidney cancer institutions, both domestic and internationally, and identified a Canadian program that had attempted a similar strategy. Tackling the same dilemma of lack of treatment options, Dr. Georg Bjarnason, M.D., medical oncologist and senior scientist at Odette Cancer Centre in Toronto, deployed the same dose-escalating approach for patients, observing similar success.
Investigators noted that the strategy is unlikely to work for patients with primary resistance and can only be attempted in patients who tolerate the standard 60 mg dose.
PATIENT SPOTLIGHT:
UTSW kidney cancer patient Kerry Gabel was one of half a dozen patients who benefited from the approach. A high school golf coach and father of two teenage daughters, Mr. Gabel was diagnosed with stage IV kidney cancer in 2016. A textbook case, Mr. Gabel experienced drug resistance on 4 therapies, including dual immunotherapy, prior to starting cabozantinib in 2018. He was on conventional doses of cabozantinib for over a year, but his disease progressed. At that point, he had progressive disease in the lung, suspected liver involvement, and one of the chest metastases appeared to invade the heart. He also developed several brain metastases. Brain metastases were treated with radiosurgery and after a discussion, and given limited availability of other treatment options, the patient elected to increase cabozantinib to 80 mg. Today, 2.5 years later, his cancer remains under control and his overall burden of disease is lower than at the outset.
"The findings suggest that this strategy could be helpful for some patients," said Kidney Cancer Program Director James Brugarolas, M.D., Ph.D., "but clinical trials will be needed to formally evaluate the potential of the approach."
Clinical Trial Development
KCP investigators are currently designing a trial to evaluate the effectiveness of cabozantinib 80 mg in kidney cancer patients progressing on conventional doses. The trial is anticipated to open in the last quarter of 2022 at the UTSW Simmons Comprehensive Cancer Center and at Baylor Scott & White Charles A. Sammons Cancer Center, both in Dallas.
Kidney Cancer Patient Story – Kerry Gabel
Husband, father, and high school PE teacher Kerry Gabel shares his story on battling aggressive metastatic kidney cancer and how increasing a medication beyond the conventional dosage saved his life when he was running out of treatment options.