Research Funding
(2013–present)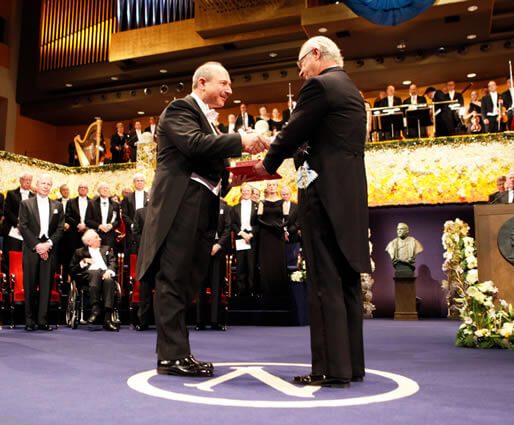 From a first-in-class kidney cancer drug to the development of new surgical and radiation approaches, a uniquely collaborative environment catalyzes transformative research.
Recognized by D CEO Magazine and Dallas Innovates for its innovation and transformational creativity as a finalist for the inaugural 2020 Healthcare Innovation Award.
Bruce Beutler, M.D.
One of only two programs in the country developing the next generation of immunotherapies with a Nobel Prize-winning immunologist.
Expertise Improving Survival
Expertise attested by survival rates that exceed national averages stage for stage.
Recognized with a Leaders in Clinical Excellence Program Award, the Kidney Cancer Program is setting new standards in cancer care.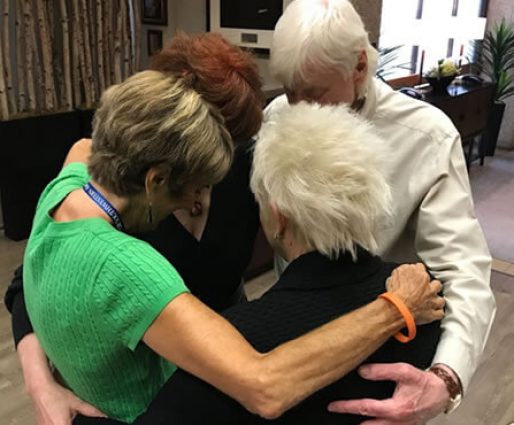 Supportive care and services helping patients navigate the cancer landscape while creating a sense of community.    
Dedicating their time and sharing their experiences, our patient and caregiver volunteers set the tone. 
Dr. Jue Wang joins the KCP as co-Leader of Education
The Kidney Cancer Program is excited to announce the appointment of Jue Wang, M.D., as the new Co-Leader of Education. Dr. Wang succeeds Dr. Scott Schwartzman, who served in this role until recently.
With an unwavering commitment to education, Dr. Wang brings a wealth of experience and expertise to the Kidney Cancer Program (KCP). He joins the faculty of UT Southwestern and KCP as a professor of internal medicine in the division of hematology/oncology. Dr. Wang's background spans from fundamental to clinical research and he has served as principal investigator of multiple clinical trials. 
After earning his medical degree at Suzhou Medical College in China, Dr. Wang completed advanced cancer research training at both the Institute of Cancer Research of the Royal Marsden Hospital in England and the Sealy Center for Molecular Hematology and Oncology at the University of Texas Medical Branch in Galveston, where he also completed a residency in internal medicine, and fellowships in both hyperbaric medicine and medical oncology. He is the recipient of multiple accolades including a Faculty Service Award from the University of Arizona College of Medicine, a Patient's Choice Award from the Cancer Institute at St. Joseph's Hospital (Arizona), and a Silver Certificate of Excellence for clinical research contributions from the National Cancer Institute. 
As co-Leader of Education, Dr. Wang will play a pivotal role in the KCP by implementing innovative curriculum strategies, mentoring, and supporting aspiring medical professionals, and enhancing our educational offerings. 
With a deep understanding of the evolving healthcare landscape, Dr. Wang aims to enhance medical education, ensuring KCP trainees are equipped with the knowledge, skills, and compassion necessary to excel in their careers and make a positive impact on society. He is committed to fostering an inclusive learning environment that embraces diversity and encourages interdisciplinary collaboration. 
"We are delighted about Dr. Wang's appointment as Co-Leader for Education at the KCP," said James Brugarolas, M.D., Ph.D., director of the Kidney Cancer Program. "The breadth of experience and commitment he offers to our trainees make him a great addition to the KCP leadership. I'm also grateful to Dr. Scott Schwartzman for serving in this role, and for the assistance he has provided to many trainees seeking to enhance their research skills despite his many obligations." 
Please join us in extending a warm welcome to Dr. Wang and a sincere thank you to Dr. Schwartzman. 
The Kidney Cancer Program at UT Southwestern Medical Center is one of only two NCI-designated Specialized Programs of Research Excellence (SPORE) in kidney cancer. Established in 2013, the program has become one of the largest kidney cancer efforts worldwide.