Research Funding
(2013–present)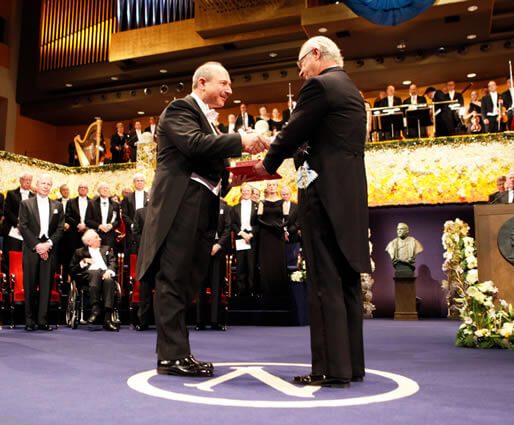 From a first-in-class kidney cancer drug to the development of new surgical and radiation approaches, a uniquely collaborative environment catalyzes transformative research.
Recognized by D CEO Magazine and Dallas Innovates for its innovation and transformational creativity as a finalist for the inaugural 2020 Healthcare Innovation Award.
Bruce Beutler, M.D.
One of only two programs in the country developing the next generation of immunotherapies with a Nobel Prize-winning immunologist.
Expertise Improving Survival
Expertise attested by survival rates that exceed national averages stage for stage.
Recognized with a Leaders in Clinical Excellence Program Award, the Kidney Cancer Program is setting new standards in cancer care.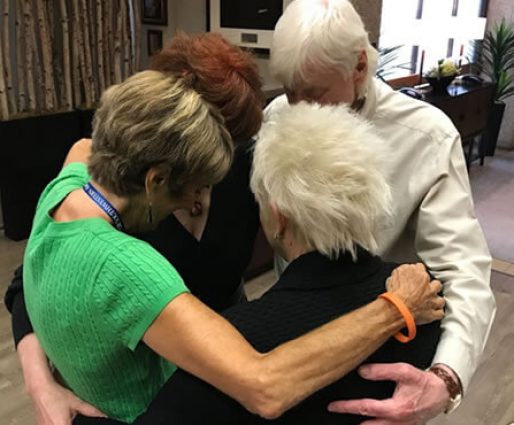 Supportive care and services helping patients navigate the cancer landscape while creating a sense of community.    
Dedicating their time and sharing their experiences, our patient and caregiver volunteers set the tone. 
Kidney Cancer Program 10th Anniversary Patient Event
The Kidney Cancer Program (KCP) recently commemorated a significant milestone, celebrating a decade of achievements in patient care and innovative research with an event for patients and community members. The event, which drew over 200 attendees, highlighted the program's remarkable journey over the past ten years. 
The event served as a platform for sharing insights gained from a decade of collaborative care and translational research. Patient and advocate testimonials, coupled with informative discussions led by esteemed faculty members, delved into a spectrum of topics surrounding kidney cancer treatment modalities and intricacies. 
Dr. James Brugarolas, Director of the Kidney Cancer Program, outlined the remarkable advancements in kidney cancer research since the program's inception with a comprehensive overview of the strides made in understanding and treating this disease. 
A panel discussion, featuring both a patient and the faculty who collaborated to treat him, provided a deep dive into the complexities of managing challenging cases, offering diverse perspectives and insights crucial in the battle against kidney cancer. Members of the community could also attend breakout sessions to learn more about specific topics in kidney cancer care and research, including the genetic component of kidney cancer, radiology tools, multiple treatment methods, and caring for the caregiver. 
The highlight of the event was the keynote address by Dr. Vitaly Margulis, which included remarkable footage of robotic surgery, showcasing cutting-edge technological advancements in the field. 
Additionally, the event received a generous boost with the presentation of a check for a $50,000 donation from local representatives of Joey's Wings Foundation. The contribution is earmarked for pediatric kidney cancer research, emphasizing the collective commitment to advancing treatments for younger patients. 
Dr. Brugarolas expressed gratitude and emphasized the importance of such events in driving progress.  
"This event stands as a testament to the unwavering dedication of our team, our collaborators, and the community in the fight against kidney cancer," he said. "The last decade has been transformative, and events like these reaffirm our commitment to continued innovation and progress." 
The Kidney Cancer Program at UT Southwestern Medical Center is one of only two NCI-designated Specialized Programs of Research Excellence (SPORE) in kidney cancer. Established in 2013, the program has become one of the largest kidney cancer efforts worldwide.